Beauty is the harmony of purpose and form. Designed to inspire a more sustainable everyday and aid our planet's ocean crisis. Meet your new favourite accessory.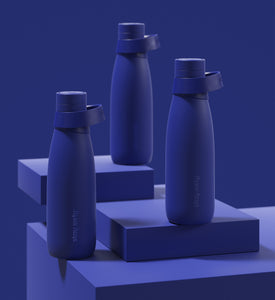 Beautiful
Sustainable & chic. Born in London, our beautifully crafted stainless steel water bottles are multi-award winning. Designed to help reduce your environmental impact. 
"Can you call a water bottle sexy? If you can, this definitely deserves the accolade. Aside from the polished design, its triple-layer insulation means your drink stays chilled/hot for what seems like an eternity."
"What first drew me to the Stay Sixty® was its minimalist Scandi design. But there are two functions that make this bottle really stand out."
"Eau So Chic - Stop buying plastic bottles! Instead, invest in this beautifully designed, stainless steel reusable bottle made by a family owned company."
"Now this is one sexy bottle. You'll definitely look good with it. Wow, is life so bleak I sort of fancy this water bottle!?"
"Environmentalism says you ought to have a reusable water bottle, but we'll wager this is the first time you've really wanted one."