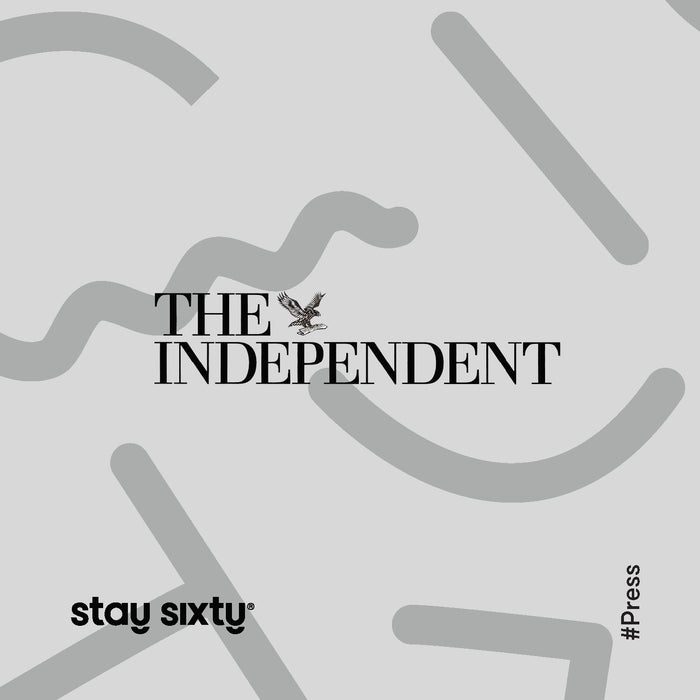 IndyBest | The Best Eco-friendly Reusable Water Bottles.
Thanks to the Independent for featuring our Series II Emerald Edition stainless steel water bottle in their IndyBest round-up of best reusable water bottles. The Independent is renowned for their in-depth testing & reviews of the best Consumer products on the market today. Here, they look at the best water bottles on the market, from kid-friendly flasks to design-led pieces and dual-functioning containers. Completely impartial, the Independent look for convenience, functionality and stylishness - any leak-proof claims were put to the test!
Here's what they had to say:
"This is another bottle, this time from Stay Sixty,  which teams practicality with beautiful design to encourage us to ditch plastic water bottles for good. Stay Sixty's bottle is stainless steel, available in four understated, chic colours (we plumped for the signature deep emerald) with a matte non-slip finish, completely BPA free and comprising a triple layered copper core vacuum for hours and hours of hi-tech insulation. The cap is a patented design: you can use it as a simple standard screw top, or you can simply twist the top of the cap a half turn and drink straight through it – no straws or spouts required. There's also a non-slip silicone loop, or CarryCollar, which is useful in sports and running."
Read the full review here or purchase the Stay Sixty® reusable water bottle in Emerald here
Back to Journal