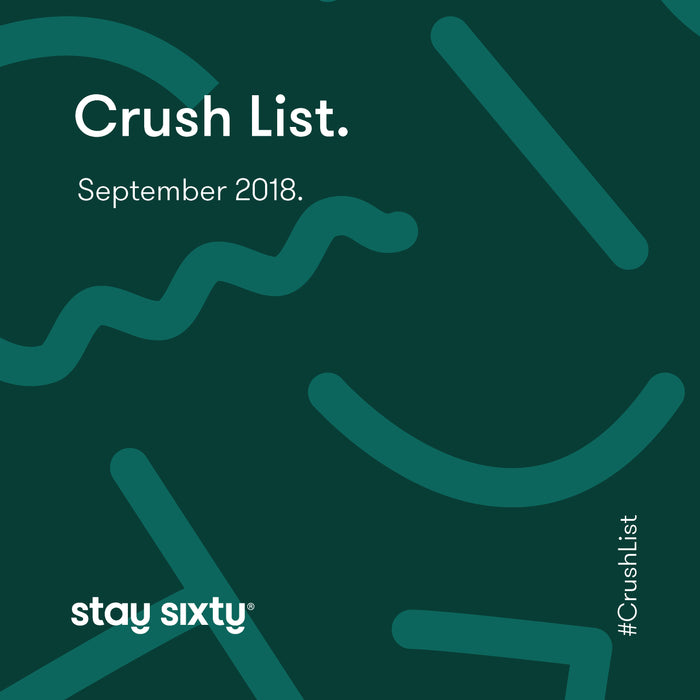 Crush List | Sep 2018.
We thought it was about time we offered another round-up of our objects of desire. Submitted by each Stay Sixty® team member, we select our favourite, design inspired, products that place form & function at the heart of their design. We ensure each one matches your Stay Sixty® reusable water bottle, so you can sip away in style, with us taking care of the search for you. 

Hitch Mylius / h
m10 Flix Armchair
We love Hitch Mylius' contemporary, hand-crafted & upholstered furniture. They should be good at it, having been producing their stunning furniture for over 40 years. While ranges are largely designed in-house by founder Tristram Mylius and his team, the company has also commissioned pieces by some of the world's most-respected architects and designers including Sir David Chipperfield, Sir Kenneth Grange and Frederick Scott.
We love the Hm10 FLIX with contrast pink touches that complement the Stay Sixty® Blush Edition stainless steel water bottle perfectly. Find out more here.
Études November Tote Bag
A classic piece of the Études puzzle, the November tote bag offers their signature printed branding to the exterior of a classic rectangular style. Constructed from pure cotton twill in Portugal, this robust style offers a handy and versatile option for carrying your essentials, removing the temptation of picking up a plastic bag. 
The November tote bag is large enough to fit at least two Stay Sixty® reusable water bottles. So that's a winner in our books! Buy yours here
Vitamin Earthware K Lamp
The K Lamp by Vitamin consists of two parts – a shade that acts as a diffuser and a base that houses the lamp. Two solid ceramic forms interact to create a single, striking silhouette. The base form houses the lamp and the shade gently reflects the light into the room. This dispersed glow is achieved by an LED bulb allowing the lamp to be used in both. A stunning piece of industrial design that compliments the Stay Sixty® Stone Edition perfectly. Buy yours here
Frisur Black Cascade Carafe
We love a beautiful carafe to fill our Stay Sixty® reusable stainless steel water bottles with. The Frisur Cascade is certainly one of the prettiest, inspired by the fluid flow of the liquid it contains. Made in ceramic, it can be used as a carafe or a stunning vase. Buy one here
Back to Journal