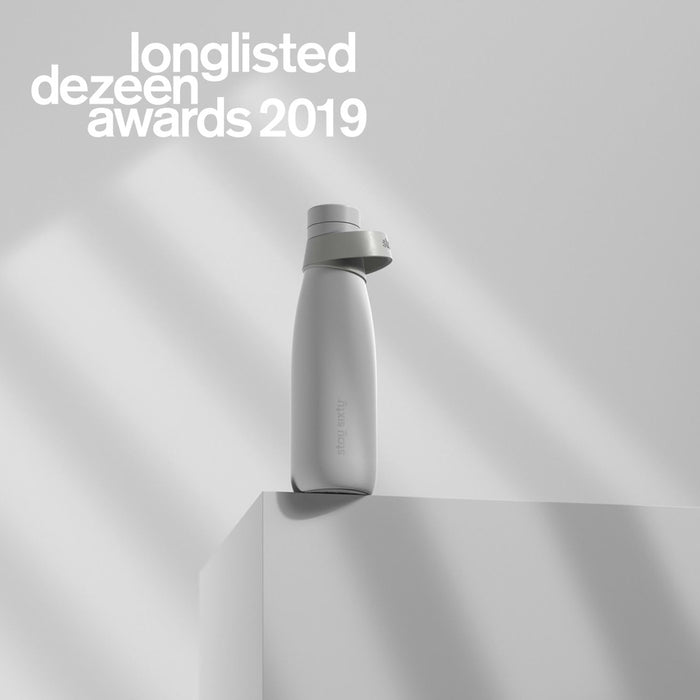 Dezeen Awards Nomination | Best Product Design.
The Stay Sixty® team are super proud to announce that the Series II range has made it to the Dezeen Awards 2019 Longlist. One of only 27 nominees in Product Design. With the awards attracting over 4,500 entries from 87 different countries, it's incredible for our brand new reusable water bottles to be recognised amongst such esteemed competition. The Series II Reusable Bottle finds itself up against established Goliaths such as Samsung, Google and Huawei.
Dezeen was included in Time magazine's "Design 100" list of the "most influential forces in global design and was named best architecture blog in the world by The Independent Newspaper in 2012. With The Times including the magazine in its list of the "50 top websites you can't live without" in 2013.
Fingers crossed our little bottles make it to the next stage of the competition!
Buy the Stay Sixty® Series II in Stone here or in Cobalt here
Back to Journal