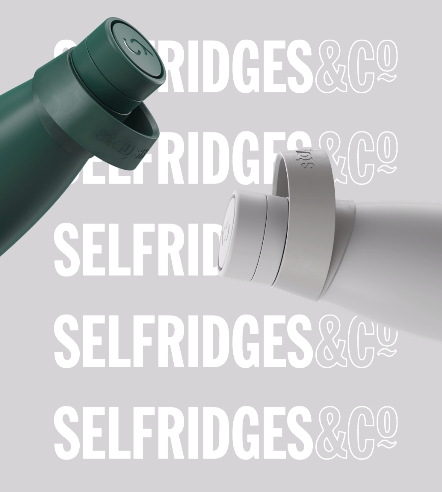 Series II - Now Available at Selfridges & Co.
We're proud to announce that the Series II range is now available at Selfridges; the premier destination for the word's best premium brands. With Stay Sixty® now a part of Selfridges Project Earth edit of best sustainable brands from across the globe.
Here's what they had to say:
"Stay Sixty is announcing a crisis: a million plastic bottles are used around the world every single minute. Rather than panicking about the damage this does, the label has come up with a solution – this water bottle. Each purchase supports its waste prevention schemes, carbon offset projects and generally helps the UN achieve its Sustainable Development Goals. Oh, and of course, it keeps your water refreshingly cold, and coffee piping hot."
You can purchase our Stone Edition from Selfridges here or from our store with free delivery here
Back to Journal