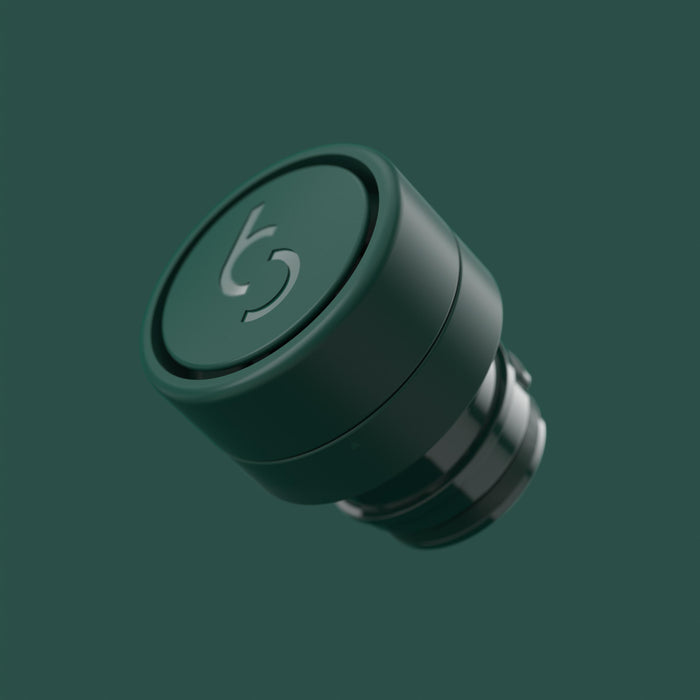 TwistCTRL™ Sip Cap | Quick, Mess-free Hydration.
When designing the Stay Sixty® Series II bottle we set out to create a reusable bottle that was perfect for sipping both hot & cold drinks. Allowing us to not only help tackle the alarming levels of pollution created from single-use plastic water bottles, but also single-serve coffee cups. For this to work intuitively, the cap was integral to how the bottle would function. We also aimed to create the perfect balance of form & function, to create a truly desirable product. So the aesthetic of the cap was as important as how it worked.
After nearly 2 years in development, the Stay Sixty® TwistCTRL™ Sip Cap is the result of an incredible amount of research, design, development & hard work. Its patented design includes a number of design principles:
Designed for Sipping & Effective Liquid Flow.
Research shows that the body absorbs more water when sipping rather than chugging. If you're downing water, your kidneys will think they're drowning. Sipping water, rather than drinking a lot over a short period of time, seems to allow the body to efficiently process the water and hydrate, without the increased trips to the toilet. The TwistCTRL™ Sip Cap allows an efficient level of liquid to pass through but not too much to help avoid chugging & allow your body to process & hydrate effectively.
Opening with a Quick Semi-Twist.
The semi-twist mechanism effectively locks the cap in place in bags, eliminating the risk of accidental opening. Unlike push button caps which can easily be accidentally opened when knocked.
Natural 360° Sipping.
As a team, we're not fans of sipping from straws. They make us feel like children! We love drinking coffee through straws, said no-one ever. So we wanted to create a more natural drinking experience for both water & coffee. The TwistCTRL™ Sip Cap  features a 360° liquid flow, allowing you to sip at any position on the cap. Meaning there are no awkward spouts, holes or straws to locate & sip through. It also looks pretty handsome too.
 Buy the Stay Sixty® Series II in Coal here or in Emerald here
Back to Journal